Hey there. Thanks for being here.
I am Sam Y, Founder, Head, and Web Publisher of Faceithard.com.
What We Do (Our Mission)
In the marketplace, there are thousands of products in each category; in those, hundreds meet your desired features.
After all the sorting and weighing factors such as budget, availability, appearance, advanced features, long-term usage, maintenance, ease of use, and more, the result often narrows down to just two or three products that exhibit similar performance and functionality.
In most cases, we have seen a common challenge where several products appear nearly identical, sometimes with only one to two differences, making it challenging for consumers to identify the differences between them to evaluate which product suits them best. So, we decided to help them by compiling in-depth comparisons.
We dedicate ourselves to conducting thorough research, investing 12-13+ hours for each comparison, to provide consumers with clear insights into real differences.
We started slowly focusing on categories in which our knowledge runs deep. Below you will find the product categories:
Products We Test
We think having real expertise in a field is crucial to making detailed product comparisons. For instance, Lingeshakumar, our lead researcher, is a PLC engineer with over 8+ years of experience in the automation industry, making him the go-to for all things related to robotic device comparisons.
As we expand, we aim to bring specialists in different categories to join and strengthen our expertise. Contact us if you are interested.
Our Team
I, Sam Y, initiated the site to provide expert product comparisons. My seven-year background in web development ensures smooth website management. My role includes managing content formatting and publication, all while drawing from my expertise as a certified water treatment process expert and a passionate enthusiast of solar energy.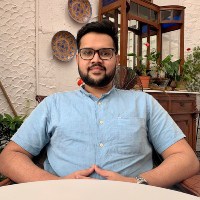 Lingeshakumar Vasanthakumar is our lead product researcher and content writer. He has a solid educational background with a Bachelor's degree in Mechatronics and a Master's in Manufacturing Systems Engineering from USCI. He is an expert in robotic products research.
Tejaswini V (Aspiring Graphic Designer & Computer Science Student)
Tejaswini is our talented designer, and she's currently studying Computer Science. She is passionate about communicating ideas, thoughts, and perspectives through visual storytelling. Her journey started when she got super interested in making icons and presentations. She's been getting good at it for the past two years, using Adobe Illustrator.
How We Test / Compare
Typically, we compare hundreds of products yearly, which means thousands of products in the list. It is impossible to test every product. We began with a select few and are in the process of adding more to our testing zone.
Our testing process involves five steps:
Data Collection
Thorough Research
Content Preparation
Formatting & Visual Enhancements
Review & Publication
1. Data Collection
After taking two products (Product A and Product B) into consideration for an in-depth comparison, given my experience, I'll gather all the essential information from trustworthy sources like the manufacturer's websites, well-regarded product review sites like Wired and TechGearLab, and other reliable sources. Then, I'll put all this data together and share it with our research head, Lingesh.
2. Thorough Research & 3. Content Preparation
Lingesh takes the research process to a different level, as he has all the necessary experience. He knows what features work well and what doesn't, thinks from the consumer side, and gives valuable insights like how the products are effective in long-term use.
When lingesh is in this process, he is the head. All follow what he says.
In some cases, there would be products with a very negligible difference and a few almost similar products with different variant names (we have seen like these with irobot and Maytronics). In that instance, we contact the product manufacturers to get a clear idea of whether there are any actual differences.
After investing significant time and effort into rigorous research (sometimes exceeding fifteen hours for each comparison), with his ample writing expertise, lingesh crafts the content and delivers it to us.
4. Formatting and visual Enhancements
Once we receive the content from Lingeshakumar, we format the article using our standard 17-step approach. It includes making simple and understandable side headings, crafting helpful comparison tables, and adding quick navigation sections.
Our illustrator expert designer enhances the article by incorporating essential images, which improves visual appeal and helps in a clear understanding of the key points we aim to convey to consumers.
5. Review & Publication
Finally, I carefully go through the whole comparison to spot any grammar or design mistakes, ensuring it's error-free before publishing it. On average, this detailed process takes around twenty hours for one comparison.
How Often We Update
We update all our product comparisons and reviews on the website every two weeks. For example, once we compare two robotic products, you might think there is no room for feature updates, but that's not true.
There will be new releases, and if we find one a better alternative to any product in the comparison, we add it to that.
Also, our graphic designer checks the articles regularly to include pictures that make it easier for you to understand. Visual comparisons, where two products are side by side, effectively highlight the differences for easy understanding.
Contact Information
Have two products in sight and want to know the differences between them? Mail us. We will compile and publish it in 2-3 days. Check faceithard.com.