Creating an excellent home learning environment involves much more than a physical space and adequate educational materials. While those details are essential, it is also about cultivating a growth mindset through conversations and interactions.
Here, we'll offer suggestions on creating a positive atmosphere as well as practical ways to contribute to your child's learning.
How to Create a Great Learning Environment at Home
When first creating this space, focus on two primary factors: your child's interests and age. Age is significant because it correlates directly to the various developmental stages.
#1 Implement Rules and Processes
To make the most of the home learning environment, you must establish specific rules and processes. Granted, these practices shouldn't be so stringent that it becomes a high-pressure and dreaded environment. Still, there should be a degree of order because children thrive on routines and boundaries.
For instance, during study or homework time, if the technology is not a requirement, have a "no tech" rule and enforce it regularly. Additionally, create routines and specific timeframes for various activities.
#2 Provide a Designated Area for Concentration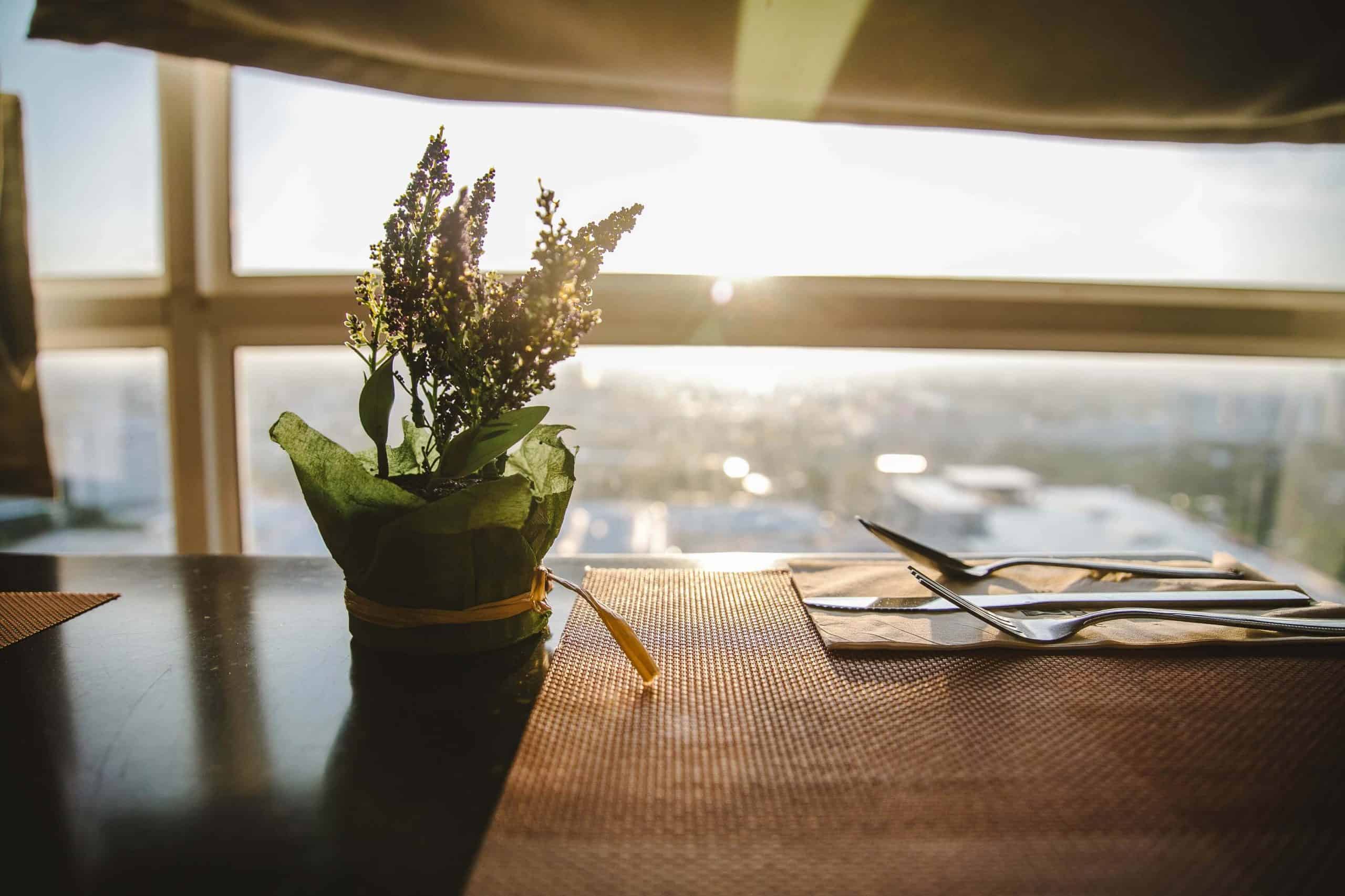 Children can become easily distracted, which is why the home learning environment should be in a space that promotes concentration. This area should have ample lighting and supplies and provide as much solitude as possible. By giving these aspects, focus and self-paced learning are encouraged.
Research indicates that unorganized, messy areas can increase stress, anxiety, and interference and disrupt attention spans. Teaching them to focus on a single task at a time is much more comfortable in a controlled and well-prepared environment.
#3 Make the Space User-Friendly
Just as you would childproof your home to prevent harm, you should provide child-friendly areas in various places too. The spaces don't need to be large; instead, the goal is to give easy to age and height appropriate items. It can be child-sized furniture, an easy to reach bin for toys, a unique cabinet, hook, or closet shelf for personal items such as clothes, supplies, instruments, and so on. These personalized accommodations foster self-motivation and independence.
#4 Provide Storage Solutions
Having proper storage is a critical element in keeping a space clean and organized. Storage solutions can be as simple or extravagant as you choose, depending on your budget and space. The storage options will provide a place for everything in your child's learning environment, ranging from bookshelves for a personal library to drawers or baskets to house writing and art supplies and toys that promote creativity.
#5 Create a Relaxed Environment
Everyone learns better in a relaxed environment where fun is encouraged, and calmness is cultivated. The brain responds quite differently in a peaceful atmosphere versus a situation that induces stress or pressure. The brain will become unable to process or retain new information when stressed. On the other hand, when the situation is supportive and tranquil, the brain will function optimally and absorb much more material.
A favorable setting that promotes play is crucial during the early stages of child development. Provide a wide selection of hands-on activities, including building blocks, books, puzzles, art supplies, or anything that peaks their interest.
---
Ways to Nurture Education
Parents are the first teachers in their children's lives; leading by example is vital. From encouraging and instilling confidence in your child to being actively involved in continued learning yourself, you'll create a safe and positive atmosphere conducive to expanding knowledge and skills for all family members, regardless of age.
#1 Show Support through Involvement
Being involved in all aspects of your child's life will show your support. It may include playing a particular game or making a meal together, or helping out with homework. The point is to establish one or more activities and a designated area that you do together on a daily or weekly basis.
#2 Look for Daily Teaching Opportunities
Having a special learning space is beneficial. However, the IDRA explains that it's just as valuable to look for teaching opportunities in day-to-day life. Take advantage of things your child is already interested in. For instance, if your child is interested in a particular sport, play along with your child and share historical trivia about it.
Ultimately, children are eager to learn. The key is to make it interesting for them. When discussing or learning about a topic that intrigues them, pose questions that will enhance thinking skills and be open and receptive to answering their questions. Sadly, adults tend to get preoccupied with other commitments and become frustrated by multiple questions from children. However, these inquiries indicate a dire eagerness to learn and interact with you, one of their favorite people in the entire world.
Create opportunities that expose children to new ideas, information, and the right type of experiences. During the young formative years, even a small negative encounter can majorly impact a child's willingness to learn. Even the routine tasks of daily activities can be used as teaching moments. If a child expresses an interest in an activity you're engaged in, explain what you're doing and why, invite them to join you, and never hesitate to share when you learn something new.
#3 Teach the Importance of Follow-Through
Parents are often hesitant to involve their children in activities that aren't necessarily fun, such as chores or putting away toys. However, teaching them to clean up after themselves will instill independence, self-confidence, and responsibility, according to the Age of Montessori. Start with simple tasks, such as showing a toddler where specific items go, whether it is a toy, book, game pieces, and so on. Along with demonstrating the actions, explain the importance of it. It helps prevent things from getting lost or broken or becoming a tripping hazard. It's inappropriate to leave it for others to do.
#4 Encourage Imagination and Creativity
The home learning environment should encourage children to use their imagination. Perhaps PBS said it best: when kids engage in fun activities and are allowed to express themselves without judgment freely, they learn problem-solving skills, can work through confusing feelings, and discover new interests and talents.
#5 Celebrate and Showcase Their Work
Uplifting your child for good deeds, excellent grades, creativity, and hard work will encourage them to continue. When your child excitedly shows you a project, paper, or artistic creation, Rock and Roll Daycare encourages you to join in on the excitement by proudly displaying it in a particular place at home. You can take it to the next level by sharing his accomplishment with others.
#6 Exhibit a Positive Attitude About Learning
Children learn a lot through observing others, especially their parents and siblings. Therefore, pay close attention to what you say regarding school and learning and instill positive attitudes and strong values. It is not uncommon for parents to share their frustrations about school experiences as a child. Rather than bringing up past negative experiences, make your child's experience a positive one. If you have concerns communicate with teachers and learn to trust them. Likewise, the more involved you are in your child's learning inside and outside of the home, the more they will be motivated to excel, according to Scholastic.
#7 Instill Values and Promote a Safe Environment
A positive learning environment consists of both surroundings and the people in those surroundings. The learning moments in life involve both positive and negative experiences. Both will teach something, so when you're the teacher, make the most of it.
It includes teaching about kindness, empathy, communication, and overall behaviors. Help instill strong morals and values through gentle correction, patience, and positive responses.
#8 Read to Your Child
Numerous studies have shown there are multiple benefits of reading to your child regularly. It's never too early to begin reading to your child. By spending a mere twenty minutes a day reading, the exposure to vocabulary, sentence structure, and various topics will help children develop communication, literary, and mathematical skills, excel academically, and nurture the desire for knowledge and learning about any subject desired (as backed by Science Daily).
Conversely, through reading, you can increase your knowledge regarding the developmental stages of your child. This will help you become even more supportive, and you'll convey that reading is beneficial for all ages.
---
Benefits of a Home Learning Environment
Teaches the Importance of Learning: A positive home environment that promotes learning and growth in a fun, personalized way will help instill a desire to learn throughout life.
Gives the Pride of Ownership: A designated learning space at home is aimed at the specific needs and interests of you and your child, thus providing a sense of personal pride in ownership.
A Loving Environment Helps Children Thrive: By creating a positive learning environment where children are respected and loved, they will gain self-esteem, feel comfortable enough to express their unique personalities, and learn valuable life skills taught through trust, understanding, protection, and reassurance.
Allows Parents to Be More Involved: A home learning environment enables you to be an integral part of your child's development at every stage of life.
---
Final Words
While life is full of learning opportunities that should be embraced regularly, having a specific area in your home that caters to your child's development will convey the message that you value them and their need to learn.
Space doesn't need to be large or expensive to set up, and it merely needs to be functional and attractive for your child. A small desk, a space at the dining room table, or an unused corner in the kitchen will suffice. The point is that the area is always available for your child and not used for any other purpose.
On the other hand, avoid using a room with multiple distractions, such as the main living area. Also, a personal space such as the bedroom should be protected from anything other than relaxation and rejuvenation. This holds true for children and adults because work of any kind that could potentially induce stress or pressure can have a negative impact on a safe zone.
---